HEAVY-DUTY HYDRAULIC CYLINDER MANUFACTURING & REPAIR

FOR THE WATER WELL INDUSTRY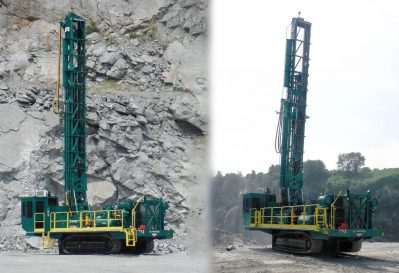 General Engineering Company has over 70 years of innovative experience providing custom hydraulic cylinders for the water well drilling industry.
Our leading expertise is in the unique quality, safety, and production requirements of commercial drilling companies. This makes us amply capable of tackling your industrial hydraulic cylinder manufacturing and repair services with top-quality results. 
---
Premium Hydraulic Cylinder Solutions, Custom Engineered for Water Well Drilling Applications
At General Engineering Company, we specialize in manufacturing custom hydraulic cylinders designed for optimum performance in water well drilling applications. From design and manufacturing to repair and restoration, we offer a full range of services to accommodate the hydraulic cylinder systems used by your drilling company.
Our flexible manufacturing process allows us to produce small runs of cylinders in lengths up to 40' and diameters of 24" to accommodate the requirements of virtually every drilling operation. With decades of experience in designing custom hydraulic cylinders, our products are guaranteed to deliver reliable results in your unique well drilling application for years to come.
---
Expedited Delivery Speed
Our custom hydraulic cylinder products and services are manufactured to meticulous quality standards. Between our unparalleled industry expertise and streamlined production processes, we can deliver our custom-built hydraulic cylinders and repair services with minimum turnaround times. That means less downtime for your water well drilling service, and fewer maintenance costs down the road as our quality hydraulic cylinder solutions remain fully functional.